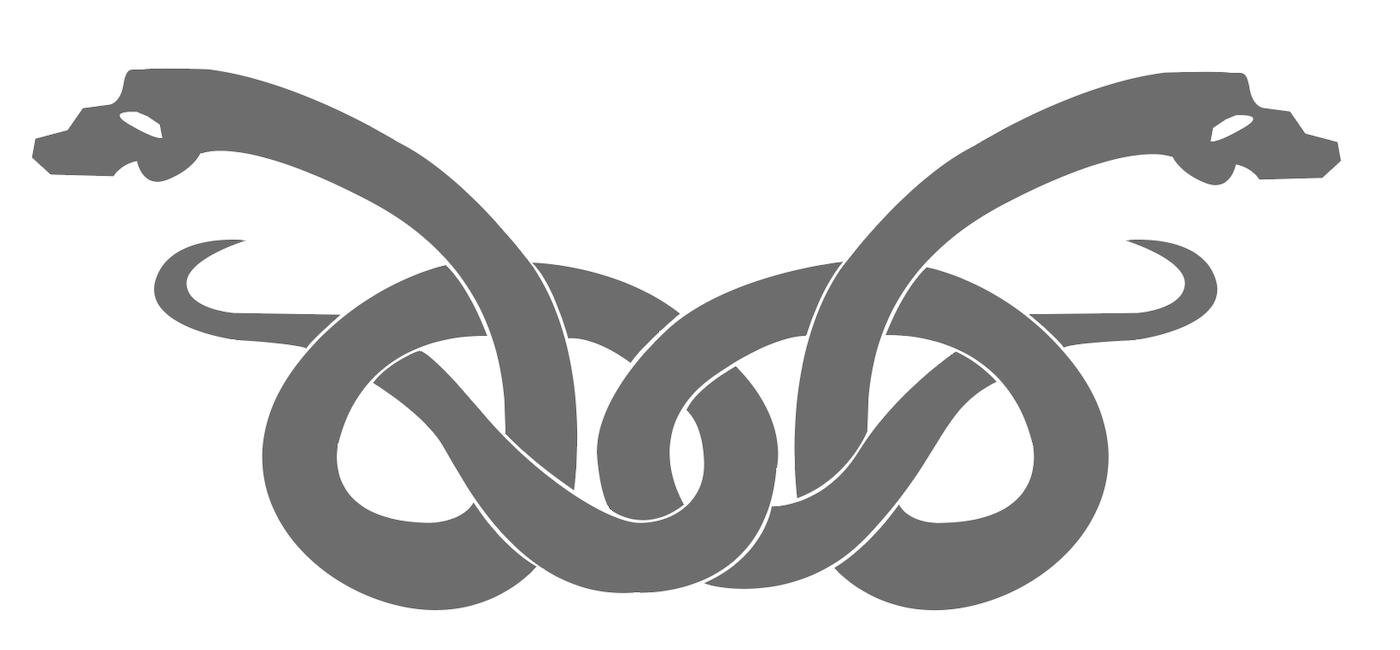 An element from a book cover I did recently.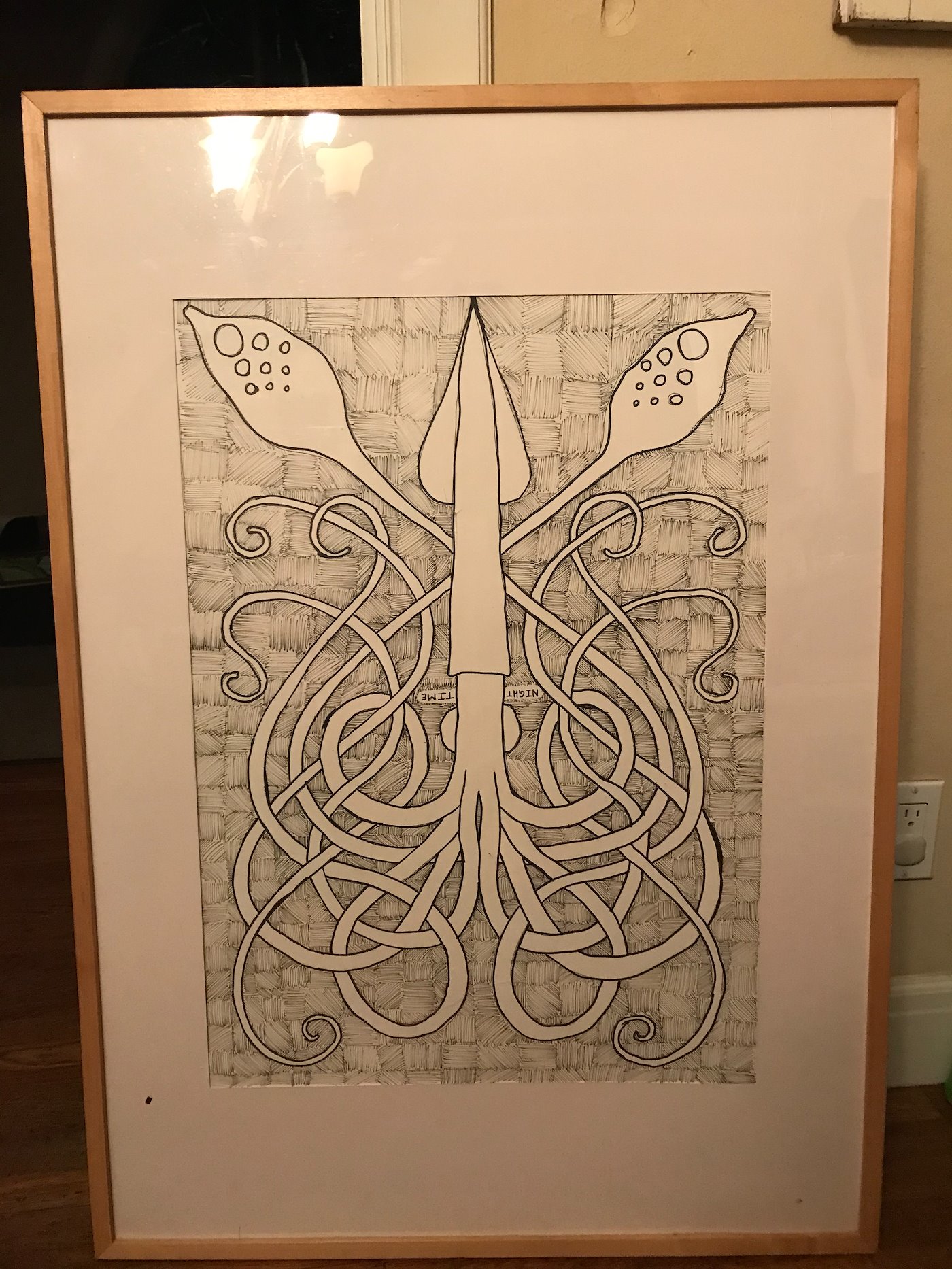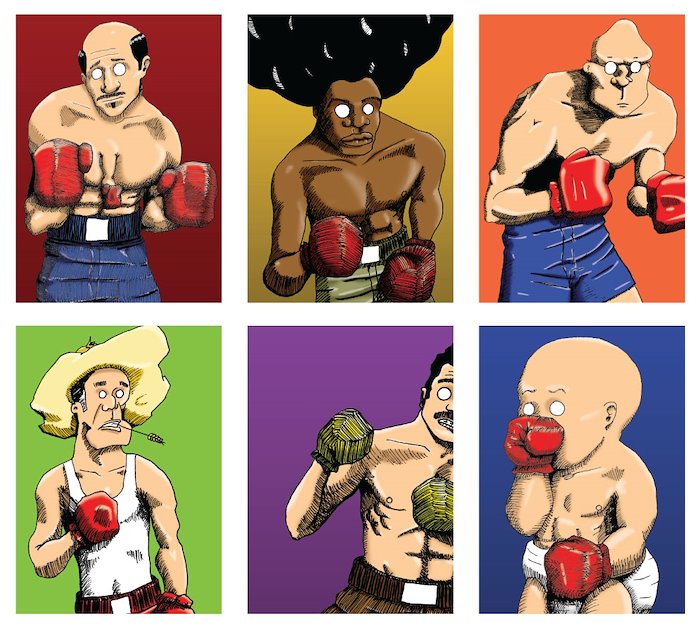 Maybe the goofiest pet project I've gotten into so far – "Fameless Boxers". More to come, I'm sure.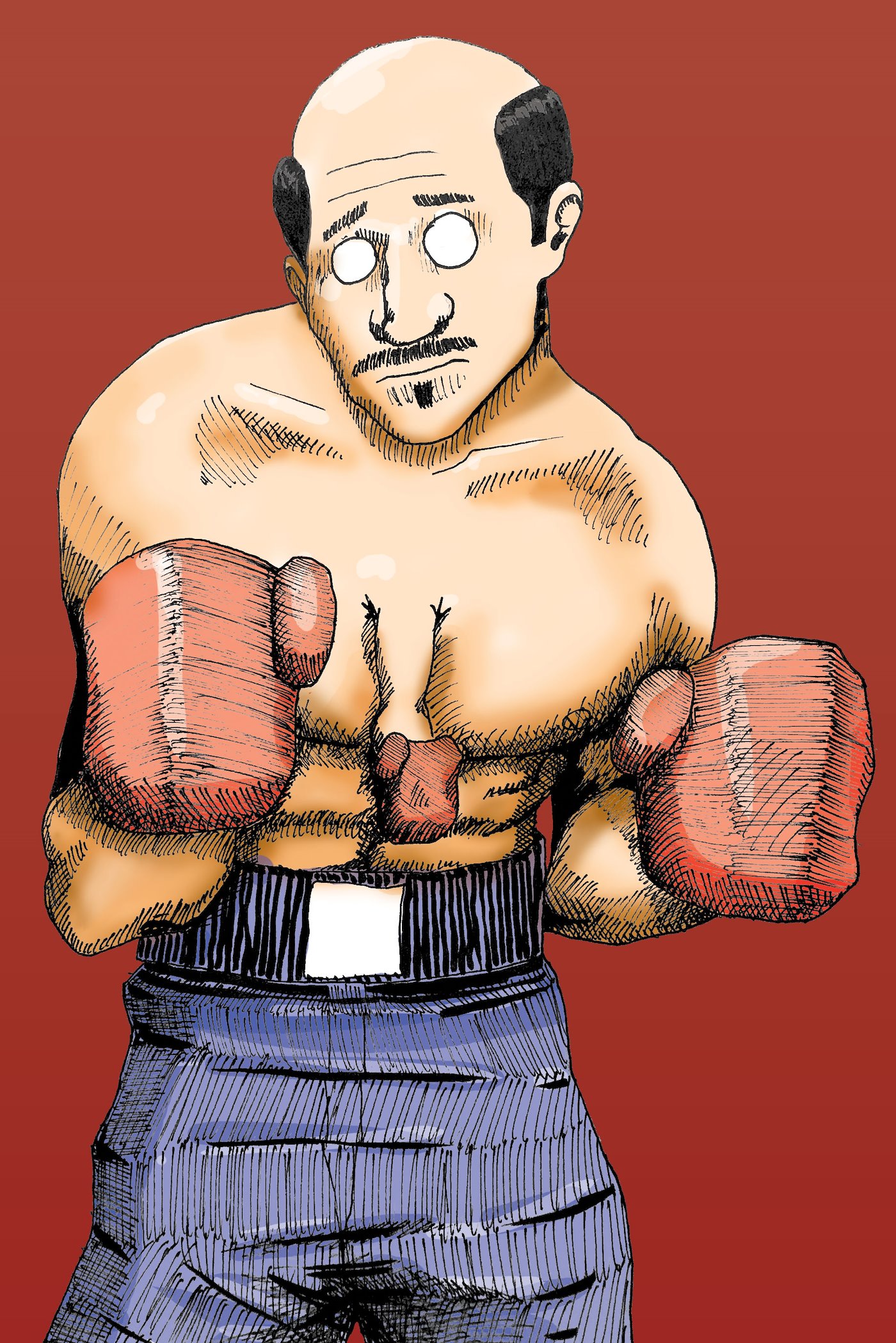 Look at this poor fellow.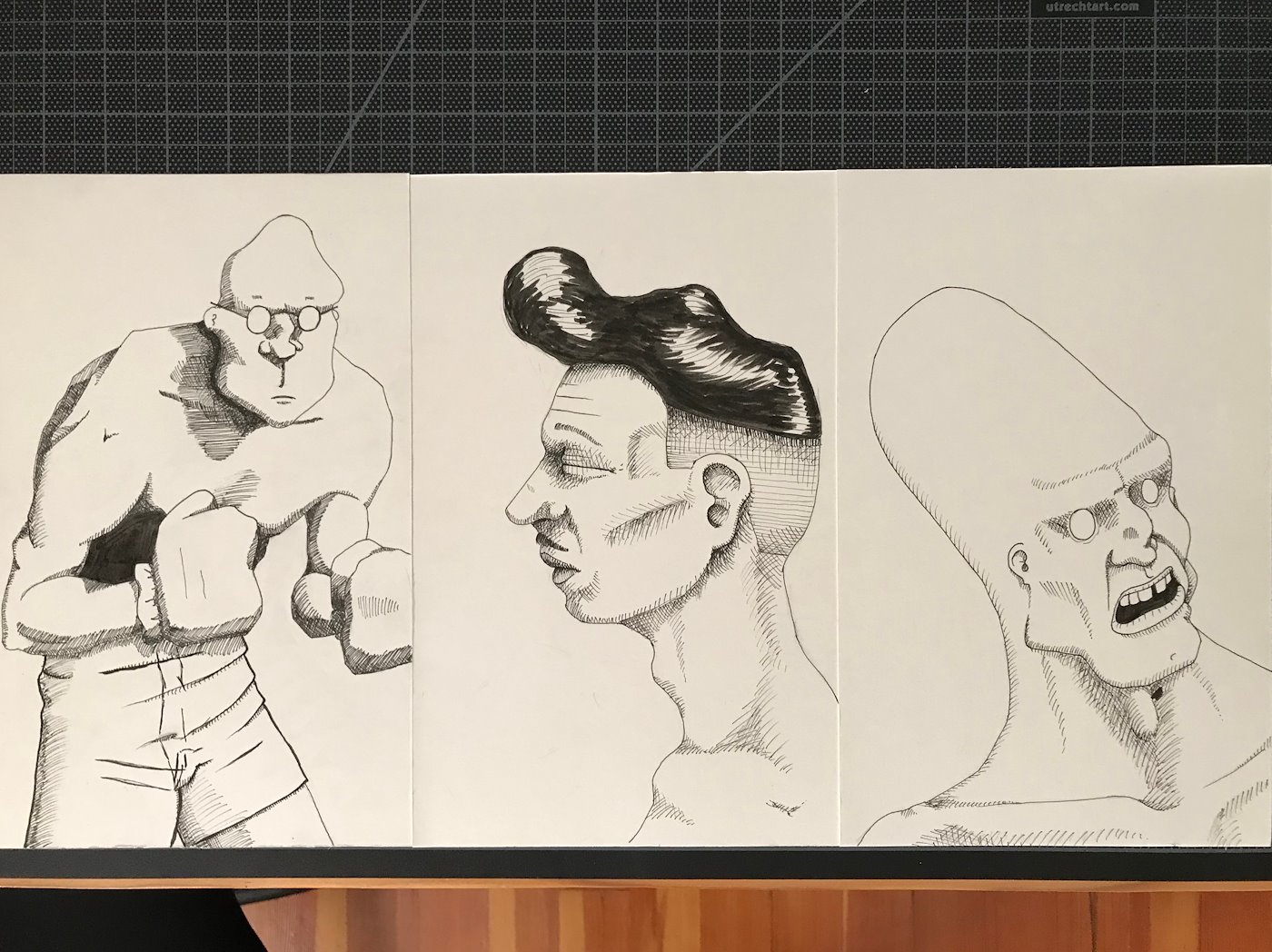 "What the heck is this stuff?" you might be asking. Well I can't tell you yet.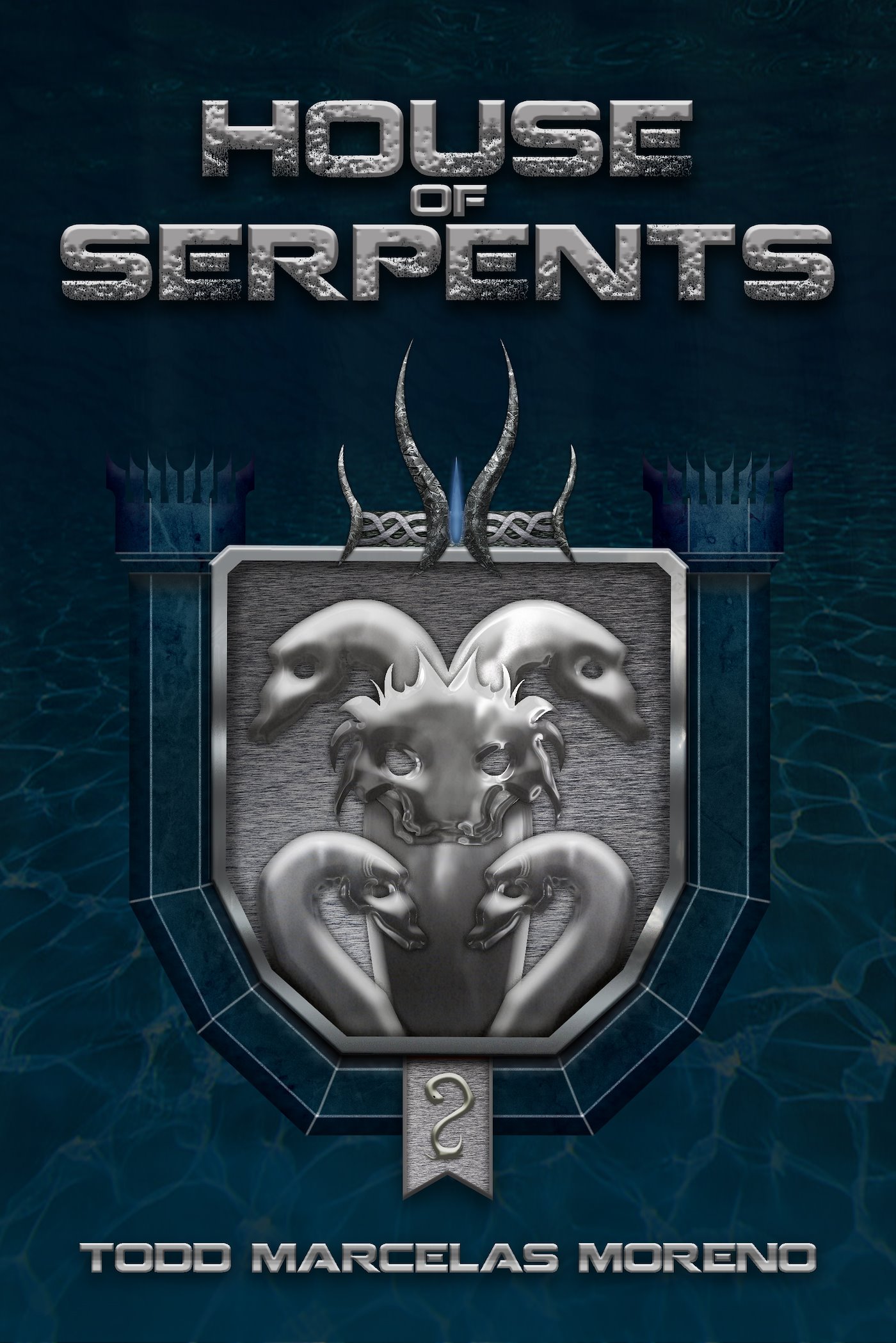 Made another cover for this guy. Snakes!
This is a kind of "Do-not-disturb" desk flag I made for my wife's desk. She's a lovely thing, but often busy.
I play Elder Scrolls Online with a buddy every week. We crack a few beers, chat about life and beat up on goblins or whatever. It's good, stupid fun. Anyway, a while ago we decided we should have a team name. My buddy suggested 'Team Zappybird', as he has a giant bird that he attacks people with, and I'm a lightening-weilding wizard. It made us both laugh, so I thought I'd make a tach patch for us. I'm a nerd.
Here's how that book cover turned out. I uploaded an in-progress sketch for this a while back. TOTALLY different than what the client ended up with. shrug
lulz – I challenged a chef to a cooking contest. Pft.
More old-school stuff – photomontage from Tallahassee.
A portrait of the artist and his moll at rest.
Old poster I did for a show. Made T-shirts with that skull design on them, too.
OK, this is a disturbing bit of P-shop work, I know. I did it to goof on a friend who'd just had a baby. Having written that out, it is maybe even more disturbing than I thought. Know a good therapist?
Old poster for a band I did back in the day. #JosePosada4EVAH
Here's a Golden Oldie: I made this thing 4 years ago for a Christmas project at an ad agency I used to work for. It was one of a number of similar videos that would play in-between pulls on this Bad Gift Generator thing called The Crap-o-Matic. The little talking poop guy was sort of it's mascot. Good times.
I didn't make this, but I sure do love it.
An oldie, but a goodie: photography collage from Tallahassee.
Next